Meet Joyce Arntson-Morris and Larry Morris and Team
We are a husband and wife team who provide our clients double the service.  Our highest priority is serving Orange County families with their probate and transition needs.  We have been in your shoes and know exactly the challenges you are facing.  We will provide straightforward explanations in non-technical terms to our clients as they work with our partners:  senior moving companies, estate sales companies, clean out crews, attorneys, accountants, and others.  We are available whenever you have a question – by office phone, cell phone, voicemail, text, and e-mail in the most prompt way possible.
Our clients come first; frequent communication and keeping you fully informed throughout the entire probate process is our priority. We measure our success through the satisfaction of our clients and the results we accomplish for them.  We know the Orange County markets and can assist you in the best outcomes possible.
We are experienced in meeting the requirements of the court.  Probate real estate sales are complicated legal matters and most real estate agents are not experienced or well-versed in the process. It makes sense to choose agents who specialize in probate and trust real estate, and who understand the intricacies of pricing, marketing, and presenting properties. We represent your interests throughout the transaction; being able to understand and explain the process is essential.
Larry and Joyce work with their team at Today's Real Estate Solutions through Keller Williams OC Coastal Realty at 635 Camino de Los Mares, Third Floor, San Clemente.
DRE# 01517139
Larry Morris
Senior Residential Real Estate Expert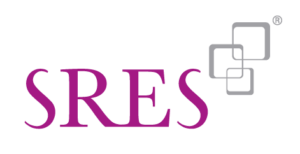 949-235-8331
LarryMorris@KW.com
www.TodaysRealEstateSolutions.com
DRE# 00557739
Larry Morris, a Senior Residential Real Estate Expert, is dedicated to working with families going through the probate process as well as assisting families with seniors transitioning their lives.  For example, we work with Orange County retirement facilities to help our clients be aware of options they have.  Please call on Larry to explore your options.
Larry has helped many seniors with relocating to a right sized home, a wonderful retirement facility, or simply making their current home work better with better financing, a reverse mortgage, or modification of the home to enable better access.
Larry has spent thirty-seven years in real-estate fields including mortgage lending. He received his Bachelor's degree in Marketing from California State University, Fullerton. Larry belongs to San Juan Capistrano's Community Emergency Response Team (CERT).
Joyce Morris
Certified Probate Specialist
714-875-3605
JoyceArntson-Morris@KW.com
www.TodaysRealEstateSolutions.com
DRE# 01825326
Joyce is a Certified Probate Specialist.  She has helped many Orange County families through the probate process.  She is knowledgeable about the requirements and can assist you in finding the shortest and easiest pathway.
She is dedicated to helping families going through the probate process.  Please call on her to provide her experience and expertise to ensure you have the easiest time possible with this process.
Joyce has spent the last decade in probate and real-estate fields after being a college professor for twenty years. She received her Bachelor's and Master's degrees from California State University, Long Beach.  She serves on the board of Life College, a school dedicated to training autistic young adults in Orange County.
Krista Taylor
Research Specialist
Krista Taylor is our Research Specialist, who assists us with all our clients' needs.  We want to give clients as many options as possible.  Krista helps us coordinate with our partners to give our clients the best possible service.
Jeff Dorman
CFP®
Jeff Dorman, CFP ® is co-founder of Dorman Skorheim Wealth Management, LLC, a Registered Investment Advisor (www.dormanskorheim.com).
Jeff earned his CERTIFIED FINANCIAL PLANNERTM certification in 1989 and has enjoyed meaningful and successful long-term relationships with his clients.
As a legal fiduciary with a fee-only compensation structure, Jeff utilizes his over 35 years of investment and client experience to help his clients meet their financial goals and enjoy a lifestyle without unnecessary risk.
Jeff does this by helping his clients navigate the complexities of investing, minimizing taxes, controlling costs, and providing an evidenced based investment strategy at the forefront of Modern Portfolio Theory and backed by academic research.